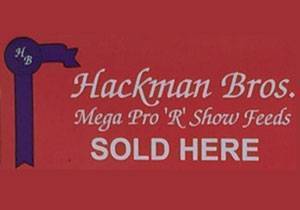 We have been in the feed business a lot of years, and have never used a better more complete Show feed product --
backed by complete steamed flaked grains and Albions micro chelated minerals - the results speak for themselves -
Call anytime for information about Hackman Bros Mega Pro "R" Show feeds.
To compliment our feed program we are authorized dealers for the Vitaferm complete minerals and protein tub products-
We try to raise the best livestock and the Biozyme Vitaferm program is an integral part of our program.
Let us help you include top nutrition minerals in your livestock operation.